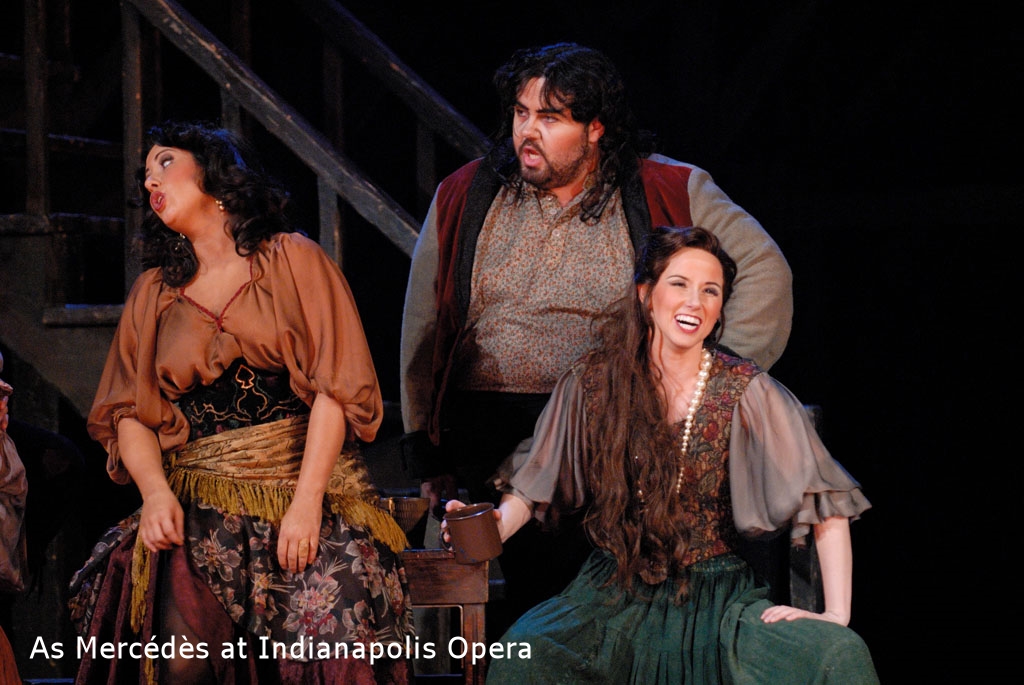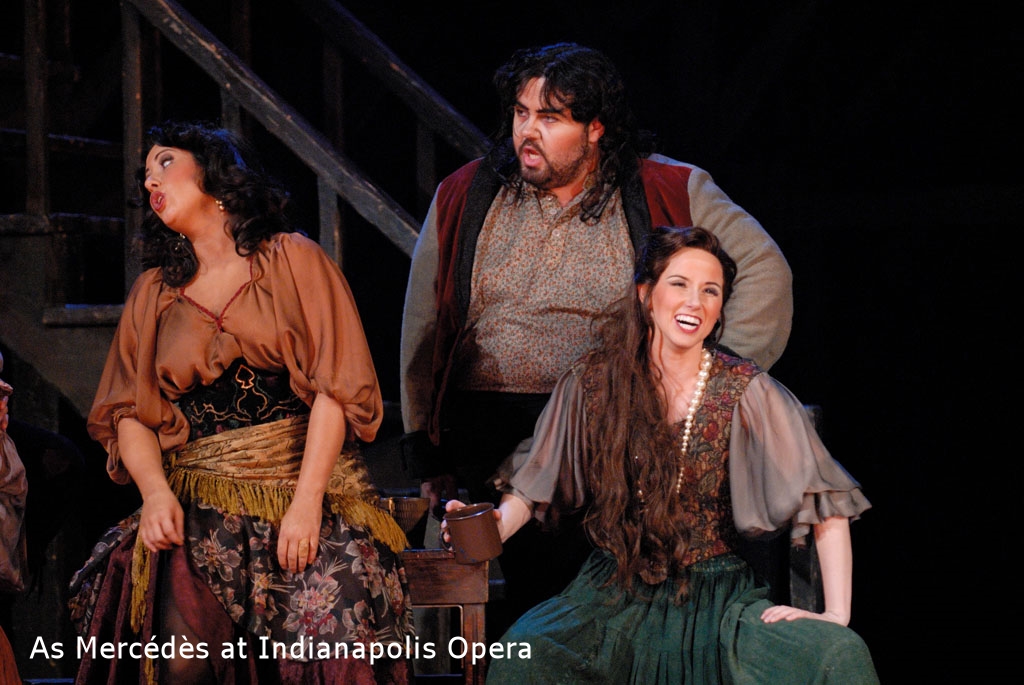 ARTIST Biography
Angela Keeton is a versatile concert and stage artist with life-long Midwest roots. During eight years serving as the Teaching Artist for Minnesota Opera, Ms. Keeton has brought the operatic art form to thousands of school children and adults in communities across the region. On Minnesota Opera's main stage, she performed the roles of Gianpaolo in Casanova's Homecoming, Kate Pinkerton in Madame Butterfly and the Second Secretary in Nixon in China. Other operatic roles include Mercédès in Carmen, Meg in Little Women, Rosette in Manon, Marthe in Faust and La Diva in the American premier of Jeppe by Sven David Sandström. Equally at home with musical comedy, she has also performed as Lois Lane in Kiss Me Kate, and the Witch in Into the Woods.
Angela has also performed concert solos and oratorio works with numerous musical organizations including Minnesota Orchestra, Indianapolis Chamber Orchestra, St. Cloud Symphony Orchestra, Rochester Symphony Orchestra, Oratorio Society of Minnesota, Minnesota Bach Society, St. Catherine Choral Society, and Central Lakes Symphony. She was honored to perform with the chorus on the 2007 recording of Britten's War Requiem conducted by Helmut Rilling.
Having acquired a passion for performance on the musical theater stage, Angela cherishes opportunities to perform the music of Cole Porter, Rogers and Hammerstein, and George Gershwin–as well as classic jazz standards and new works. In 2010, she received a commission to record a CD of jazz, pop, and music theater tunes, and present them in concert at the Dakota Jazz club in Minneapolis. The resulting album, Just Smile, was a collaboration with two exceptional artists–pianist Chris Lomheim and bassist Graydon Peterson.
Ms. Keeton previously received awards in the Metropolitan Opera National Council District Auditions, Palm Beach Vocal Competition and the Florida Grand Opera Vocal Competition. She is a graduate of the Indiana University Jacobs School of Music with both a Bachelor's Degree and Master's Degree in Vocal Music Performance.
Upcoming Performances:
March 12-20, 2016 - Chorus - Aida - Utah Opera
Past Performances:
May 11, 2015 Opera Viva! Opera 101 Class Rockford Road Library
May 7, 2015 - Soloist - Fundraising Event for Mill City Summer Opera
May 3, 2015 - Soloist - St. Catherine Choral Society
April 16, 2015World Premiere of The Rage of Achilles by Jeremy Walker, part of Minnesota Orchestra's Jazz in Target Atrium series
April 9, 2015 - Soloist - Minnetonka Choral Society - Duruflé Requiem
November 11, 2014 -Soloist- Minnesota Monthly New Vintage Event at Minnesota Opera Center
October 31, 2014 - Guest presenter and performer - Gustavus Adolphus Music Colloquium Series
February 22, 2014 - Soloist - The Singers - Mozart Coronation Mass
November, 2013 - Soloist - St. Catherine Choral Society - Beethoven's 9th Symphony
April, 2013 - Soloist - Minnetonka Choral Society - Mozart's Mass in C Major
April, 2013 - Chorus - World Premiere - Jeremy Walker's 7 Psalms
March 2013 - Soloist - Minnesota Opera/Tempo - The Rogue Song a Prohibition-Era Cabaret
February, 2013 - Soloist - Rochester Symphony Orchestra and Chorale - Mozart's Mass in C Major
December, 2012 - Soloist and Chamber Ensemble - Oratorio Society of MN - Handel's Messiah
December, 2012 - Soloist - St. Cloud Symphony Orchestra - Brahms' Geistliches Wiegenlied
May, 2012 - Soloist - St. Cloud Symphony Orchestra - "A Night at the Opera"
Professional Memberships
Utah Cultural Alliance

Utah Nonprofits Association